Internet of Things ( IoT)
From connected machines to smart health, from smart cities to smart homes, from Internet of Things (IoT) to Internet of Everything. Plug in – and use it to create new products, services, and business models – with BellaDati IoT Analytics Framework. Our platform and applications can help you extend and enrich your core business with data-driven intelligence inside the network and at the edge.
Why have we built Belladati IoT Analytics Framework?
To bring value of IoT to Businesses and People
The Internet of Things can deliver unprecedented process efficiency – and save significant amount of money to organizations of all sizes. IoT is not about to get inside, it is not enough in today's world. Actions and outcomes – both of which need business context to be effective. That is why we have built Belladati IoT Analytics Framework and our partners used this Framework to build flexible IoT solutions for industry and people.
Explore BellaDati IoT Analytics Solutions
People and object tracking
With the BellaDati People and object tracking solution, object behavior data is stored in a data set, which can then be visualized and analyzed to improve operational efficiency and the flow lines.
The Belladati location system allows you to see the flow of objects, as well as heat maps, and visualize them in real time, expanding the scope of any analysis.
Asset fleet monitoring and management for manufacturers and asset operators
Belladati fleet management solution is critical to maximize efficiency, increase productivity and improve safety for an organization's vehicles/devices and operational staff. This is achieved using a combination of vehicle tracking,  reporting on fuel consumption or engine on/off, monitoring of operational staff behavior and management of equipment maintenance. The solution is developed using Belladati IoT and advanced analytics framework, which allows to build enterprise robust solution fast using standard functionalities from GUI, Belladati extensions or Belladati IDE.
Field service to the Edge for manufacturers and operators
Often large equipment manufacturers typically need to provide their service at the customer premises. It is possible to install an edge computing device in the customer premises and it collects key health parameters of the equipment live. Based on the threshold values, the edge device can proactively trigger necessary alerts to the customer and also a field service request to the manufacturer. This can help identify the issues in the equipment in a timely manner and avoid costly down times. The diagrams show one such scenario pictorially.
Track and trace freight cars for producers and forwarders
Belladati provides the solution for cross-border online tracking and tracing of wagons, maintenance optimization and digital communication with customers. This solution is build using Belladati IoT and advanced analytics framework. Digitization in customer communication is critical. Using our solution freight forwarders communicate the estimated time of arrival (ETA) and any delays directly to customers within minutes, which makes collaboration much easier. By planning their loading and unloading times more precisely, customers are also able to improve their processes. In addition to greater transparency about the whereabouts of our wagons, this digitalization will intensify the cross-border communication with customers. It consists of the Track and Trace software, IoT devices and an ITSS interface.
Geofencing
Frequently, information about a freight car's whereabouts is closely connected to the need to know when a car enters a station area or deviates from a scheduled route. Geofencing helps here. Once a virtual "fence" has been staked out on the online portal, the freight car will send an email or notify the portal as soon as it reaches the perimeter. An arrival alert will then automatically trigger electronic delivery notes and optimize logistics processes.
Geolocation
A GPS sensor in the connectivity unit allows the location of each car to be determined to the nearest meter. This saves costs, improves logistics planning, and ensures punctual delivery.
Recording millage
A GPS sensor helps pinpoint current position, which allows the car to be tracked on a railroad map, it acts as a kind of digital odometer for freight cars, allowing servicing dates to be planned in advance and avoiding the risks of breakdown due to excessive mileage.
Monitor factory productivity and identify production bottlenecks in real time
Belladati solution for monitoring factory productivity monitor the movement of products on production line in real time, helps to identify short-term and long-term bottlenecks and send allerts in real time. This solution is developer using Belladati IoT and advanced analytics framework and its industry specific functionalities, which allows the configuration from the graphical interface. Belladati IoT Controller allows the monitoring of the product movement in real time.
Complete smart parking solution for drivers and parking operators
Core mission of Belladati smart parking solution is to manage parking space, both indoor and outdoor. The solution utilize Belladati IoT and advanced analytics framework.
Main components are:
Operational control console for operator
Mobile app for service staff
Mobile app for driver – mobile payment
Occupation of parking space using CCTV cameras or sensor
Videoanalytics to identify occupied parking space
Edge services/Console for operators
Application for service technician
Mobile app for driver – mobile payment
Occupation of parking space using CCTV cameras or sensor, Videoanalytics to identify occupied parking space
Bosch BellaDati IoT Solution for Increasing Car Driver Safety (eCall), PHYD and Concierge Services
Bosch sensor-based connected devices in the combination with Belladati IoT Advanced Analytics Platform offers some of the most innovative solutions in IoT sector.
Major benefits of this Bosch-BellaDati solution are:
Increasing car driver safety
In the event of an accident, a vehicle equipped with a Bosch Retrofit eCall plug will automatically contact emergency services (via a Bluetooth smartphone BellaDati app) to provide immediate assistance. BellaDati operating console for emergency service operators enables a call centre to call the driver, immediately contact the emergency services if necessary or contact family members.
Automated voice assistant
It is possible to replace the operators by automated voice assistant, which can contact the driver the emergency or hand-over the case to partner call centre. It can automatically reply to driver's requests. The call can be recorded and the transcription is stored in the data set. The assistant is available in multiple languages.
Monitoring and advanced analytics of driving style and driving habits to decrease and predict the collision rate
Bosch Retrofit eCall can now be extended to monitor the driving style of the driver and BellaDati mobile app collects as well additional data to qualify other driving habits, such as driving distance, night driving, driving through dangerous locations, over speed, driving in rush hours, etc. It transmits all data to BellaDati IoT advanced analytics platform. BellaDati analytics provide statistics and scoring to each driver via mobile app and to the provider. BellaDati predictive models predicts collision risk for each driver and insurance portfolio in total that can be used by insurances or car fleet managers.
Concierge Services
At the push of a button, the Concierge Service connects drivers to a designated personal assistant at a service center. This personal assistant can then provide the driver with specific directions or alternative routes, and can even book hotels and restaurants.
Big Data collection to generate new revenue sources
All collected demographical data, driving style and driving habits data in the combination with location data provides big data. Collected big data are subsequently anonymized and analyzed using BellaDati advanced analytics and sold to marketers or governmental agencies to increase their efficiency and to decrease costs. The available information, trends and predictions are immediately available on-line at highly secure environment.
High Scalability
Bosch-BellaDati solution is highly scalable for millions of devices, ready made for multi-language environment with easy to personalize function.
Smart City Lighting System
The BellaDati IoT and advanced analytics platform delivers end-to-end functionalities and creates the technical and economic conditions for offering energy management applications to consumers, industries, and cities on a single cost-effective, standard-compliant, scalable, and vendor-agnostic multi-tenant platform. BellaDati IoT advanced analytics platform makes it easy for cities, and enterprises to onboard new use cases and rapidly achieve successful outcomes. It enables real-time control and automatic scheduling of switching on and off, and dimming levels of individual lights from a central location, taking into account luminosity from sensors.
With smart lighting system in place, the city saves an estimated 50 percent on lighting costs a year. A typical city has 100,000 street lights that use approximately $24 million of electricity per year. The cost to adopt grid smart lighting system is about $100 per street light – a total initial investment of upgrading all the lights in the city will run up to around $10 million.
 By working with HPE, we have made our street light platform more scalable and flexible for IoT device management. Our vision of data driving smart cities is in line with HPE's focus on managing and analyzing data from core to edge". "Our partnership with HPE data analytics has yielded a critical solution for street light control, smart city sensor integration, data analysis and predictive analytics.
✓ Less energy usage by using automatic lighting schedules, hence reducing the carbon footprint
✓ Savings in operating and maintenance costs
✓ Efficient remote monitoring system, thus doing away with using surveillance vehicles to check for faulty lights
✓ Flexibility in mixing different lamp types and technologies
✓ Scalability and extendibility to support other applications such as traffic, weather, and motion monitoring
✓ Display of street light locations on a map for real-time control and monitoring
BellaDati Smart Cities Solution
Our partners used BellaDati IoT Analytical Framework and have quickly developed multiple solutions for smart cities. In combination with BellaDati public data portal function, citizens of smart cities can real-time check the most occupied transportation lines, rush hours and many more.
Our partners used BellaDati IoT Analytical Framework and have quickly developed multiple solutions for smart cities. In combination with BellaDati public data portal function, citizens of smart cities can any time check the real-time availability of city bikes in stands.
Citizens of smart cities can download customized apps to report accidents of different kinds just by sending photos with GEO location and time stamp that are then followed using BellaDati customized operational flow at the back end up to the full resolution. Customized apps developed by our partners using BellaDati IoT Analytical Framework are used by citizens to report the quality of 4G network in city locations with the purpose to improve 4G coverage.
BellaDati Smart Buildings Solution
Our partner has developed Smart Building Control system, which identifies energy usage and cost flow in the buildings and provides sophisticated system for energy consumption optimization and future prediction. It was obvious that such challenging project cannot succeed without a reliable analytical and reporting solution, capable of processing massive amount of data, that are
generated by built-in smart devices.. BellaDati IoT Analytical Framework was used to supplement Integrated Control Center and provided energy consumption oriented monitoring and prediction as the part of Smart Building Control system.
Our Smart Machine and Other Asset Solutions
The efficiency of the manufacturer is critical, competing on operational excellence is central to your overall strategy. One of the most significant component of value chain, a mounting machine production facility, is suffering from high preventative maintenance costs, any machine outage incurs significant associated opportunity costs. Maintenance services have always been important. But as equipment becomes more complex and automated, IoT application became critical. Our partners have used BellaDati IoT Analytics framework to develop solutions for Machine System monitoring via sensors in combination with predictive maintenance modeling and scheduling that can significantly increase the runtime of assets.
The high availability of assets is critical for any other fixed asset based company as telecommunication operators, utility providers, wind turbines operators, lift operators, ships, trains and many more.
Our Telematics Logistic Solution
The ability to collect data from telemetric sensors became the key for the logistic companies to increase the production efficiency of the company.
BellaDati logistic sensor monitoring solution provides real-time monitoring and dashboard of telemetric sensors, such as cooling unit sensors, hitch sensors, tire pressure sensors, break sensors and door latch sensors. This monitoring is used for subsequent advanced analytics to decrease the consumption of fuel, to improve driving style of drivers, to prevent cargo damages in cooling boxes from hitches and to increase the safety of the transportation. BellaDati logistic sensor monitoring solution sends also photos of critical situations to the system for the standardized process follow up. Our solution geographically tracks cargo, displays it on the map in real time and allows analytics to optimize cargo operation and to measure the performance of the third party supplier. It includes as well analytical visualizations of the new generation as for example the visualization of the location and the strength of hitches in the truck by using 3D model with the possibility to rotate and zoom.
Our Smart Agriculture Drone Solution
The collection of data from agriculture sensors, monitoring and analytics together with inputs from other data sources is the key to increase the efficiency of the agriculture. BellaDati smart IoT analytical solution for agriculture collects data from the 3rd party multispectral sensor that captures both visible and invisible images, providing calibrated data to optimally monitor the health and vigor of your crops. Sensors capture sunshine duration, solar radiation, calibrated wavelength, green, red, red-edge and near infra-red to highlight the health of plants. BellaDati smart IoT analytical solution for agriculture collects data from sensors, provides real and long-time monitoring and operational dashboard, that is complemented by the dashboard for the prescriptive actions as for example the fertilizing plan.
The high availability of assets is critical for any other fixed asset based company as telecommunication operators, utility providers, wind turbines operators, lift operators, ships, trains and many more.
BellaDati Smart Constructions Drone Solution
Drones are the best way for construction companies to track progress and conduct site surveys on the job site. Our complete BellaDati smart construction drone solution generates aerial images, maps, and 2D and 3D models. Comprehensive advanced analytics and operational dashboards provide construction project managers, general contractors and survey managers with the most up to date reporting to better track construction progress, manage resources, reduce downtime, and keep projects on schedule and under budget.
BellaDati Analytics Solution for Wall Crack Detection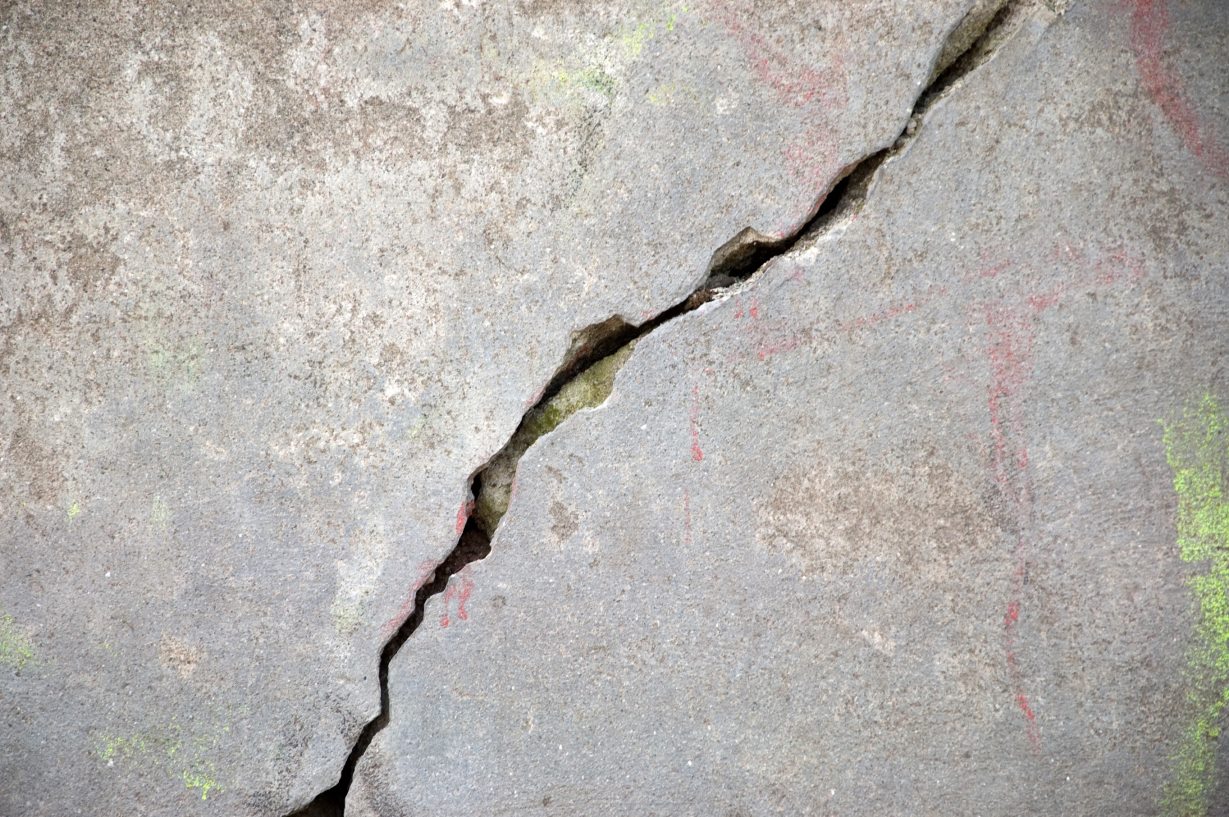 BellaDati Solution for Wall Crack Detection is a complete solution for image collection, wall crack detection and analysis of building walls status. Live video streams, video recordings or static images made by cameras mounted on drones can be collected and then processed by BellaDati image processing algorithm. Approximate size and direction of crack is analyzed by BellaDati algorithm. Data about cracks, such as date, location, size and direction, are stored in BellaDati for further processing and actions. Final reports contains pictures of each crack, its size, location and aggregated statistics for each building.
This solution is used by insurance companies to assess damage caused by earthquakes and by facility management companies to assess status of building and needs for repairs. They benefit from significant cost and time savings.
BellaDati IoT Framework Solution for Video Security
BellaDati IoT Framework Solution for Video Security provides banks, airports, stores and other public buildings with in-depth real-time security analysis of camera footages. A large number of security functions is available:
Intrusion detection.
Indoor people counting.
Asset protection.
Detect objects within, entering, or leaving an area.
Detect multiple line crossing from single line up to 3 lines combined in a logical row.
Detect objects traversing a route.
Detect loitering in an area related to radius and time.
Detect removed objects.
Count objects crossing a virtual line.
Detect objects which are idle for a predefined time span.
Count objects within an area and alarm if a predefined limit is reached.
Detect a certain crowd level in a predefined field.
Tamper detection (unauthorized camera manipulation).
How many time the same person entered radius.
How much time did the person spend in radius.
This solution can be combined with BellaDati Video Analytics for Retail Marketing to provide security and marketing functions in one package.
Our Video Analytics Solution for Retail Marketing
BellaDati Video Analytics for Retail Marketing is a complete solution for retailers which can help them to improve customer profiling, effectiveness of the advertisement, optimize sales and maximize profits. Combination of cameras with customer recognition and BellaDati IoT Analytics Framework provides wide range of functionalities:
footfall analytics;
dwell time measurement;
peel-off rate analysis;
customer face analysis;
customer segmentation;
conversion rate;
people counting;
visual display and figurine attractiveness
detect customers interested in goods and alert staff for conversion opportunity;
and many more.
BellaDati IoT Framework Video Analytics Solution for Controlling Building Entrance
BellaDati IoT Framework Video Analytics Solution for Controlling Building Entrance can be used for detecting unwanted or critical people which are entering a building or any area in general. The solution allows the users to see list of critical people with all known information about them – picture, age, gender etc. By using BellaDati face detection and recognition algorithm, every detected face from security camera stream is analyzed. In case it matches one of critical records, an alert is immediately raised.
This solution can be combined with BellaDati Video Analytics for Retail Marketing and with BellaDati IoT Framework Solution for Video Security to provide even more complex functionality.
BellaDati Advanced Analytics Solutions for Other Industries